---
Woodland Park
2019 1st Quarter Stats
Listings Sold - 65

Average Sale Price - $406,562
Sale Price/List Price - 97.3%
Average Days On Market - 58

Price Per Sq Ft - $180.94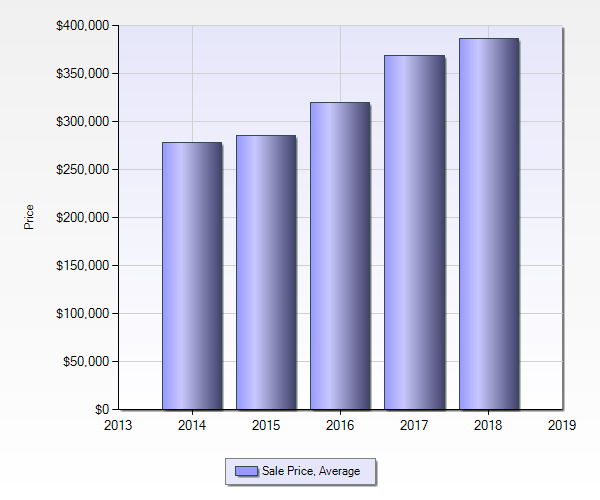 Elevation - 8,645

Population - 7,153 (2013)
Average Temperature - 48 Degrees F

Average Annual Snowfall - 140.5 Inches

Average Annual Rainfall - 16.88 Inches
Woodland Park is a popular and beautiful suburb West of Colorado Springs, and is the most populous city in Teller County, CO. It's been dubbed the "City Above the Clouds" for it's high elevation- 8,465 ft above Sea Level- and beautiful Mountain Views. Woodland Park is unlike nearly any part of the Pikes Peak region because of it's Mountain-town feel, gorgeous topography, and proximity to both Colorado Springs and the Pikes Peak mountain range. Woodland Park is also surrounded by the one-million acre Pike National Park, so world class hiking, fishing, and outdoor activities are right in your backyard.

Woodland Park sits about 17-Miles West of Colorado Springs, and many residents of this bedroom community make the daily commute to the Springs for work. This drive will take you through the windy and steep Ute Mountain Pass, so the commute will typically be about a half an hour drive. Woodland Park features some fantastic local restaurants, and hosts many fantastic community events throughout the year. Woodland Park is also a popular weekend destination for Springs' residents to come up and enjoy live music, car shows, wine tastings and more. The City is in the process of expanding it's downtown and public spaces to provide for even more community activities.

Most of the "action" in Woodland Park is found along it's Main road- Hwy 24. There is a generous strip of businesses along this route that include restaurants, local businesses, a movie theater, and much more. This strip of Hwy 24 is the center of town, but there are unique communities all over the Woodland Park area. The neighborhoods close to City Center are surrounded by mature trees, while keeping the "suburb" feel, and with a short drive and you'll find neighborhoods with generous lots, sweeping views, and in some cases attached acreage.

The Woodland Park population was 6,515 at the 2000 census. It's a fantastic and tight-knit community that really makes an effort to keep the Mountain-Town feel and community involvement. Douglas County is about 15 miles to the North of Woodland Park, which gives travelers access to the Northern Mountain Ranges as well.
Luczak Group
Keller Williams Clients' Choice
Ph: 719.271.8888
1175 Kelly Johnson Blvd
Colorado Springs, CO 80920 US
License # 100031248