New Video Tour: 2411 W Kiowa St Colorado Springs, CO 80905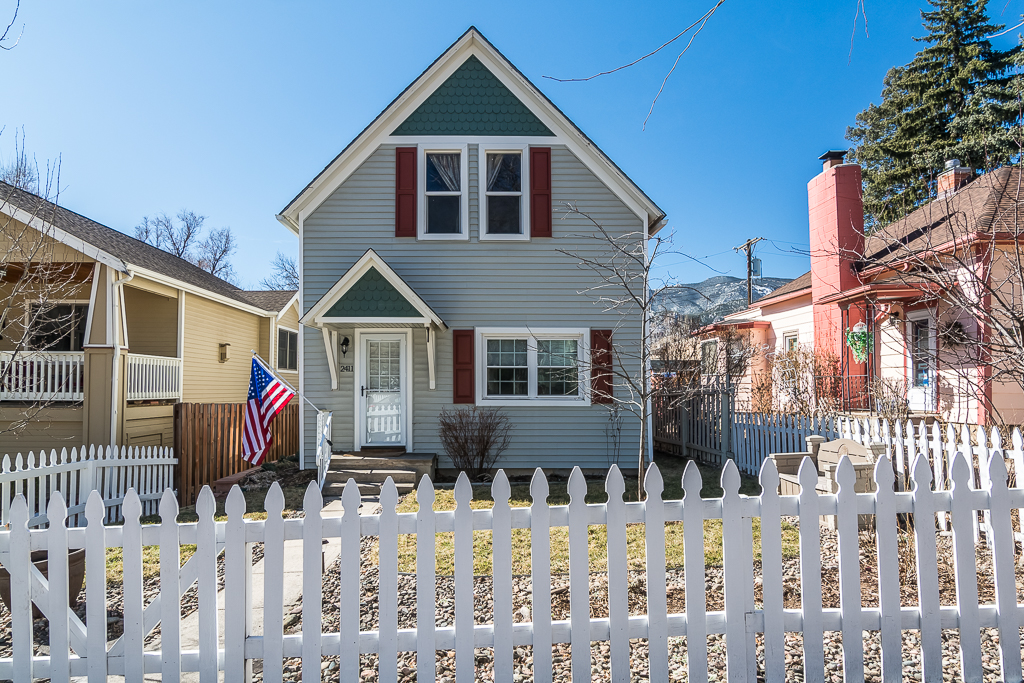 CLICK HERE FOR GREG'S YouTube CHANNEL

Greg Luczak Closes 84 Properties, $20m in 2015!

Final numbers are in for 2015, and Greg Luczak finished 2015 with over 80 closings, for over $20 million in closed Real Estate. This final tally makes for the largest sales volume so far in Greg's career, and puts him in the top 15 single-agents in the Pikes Peak Region. He was awarded the Presidents Premier Designation from Coldwell Banker, the very highest designation that can be awarded to an individual agent. As the market in 2016 continues to grow strong, Greg expects these great numbers to improve in the coming year. Give Greg a call at

719-271-8888

if you are thinking about selling your home, and how he can translate this past success to get you top dollar for your home.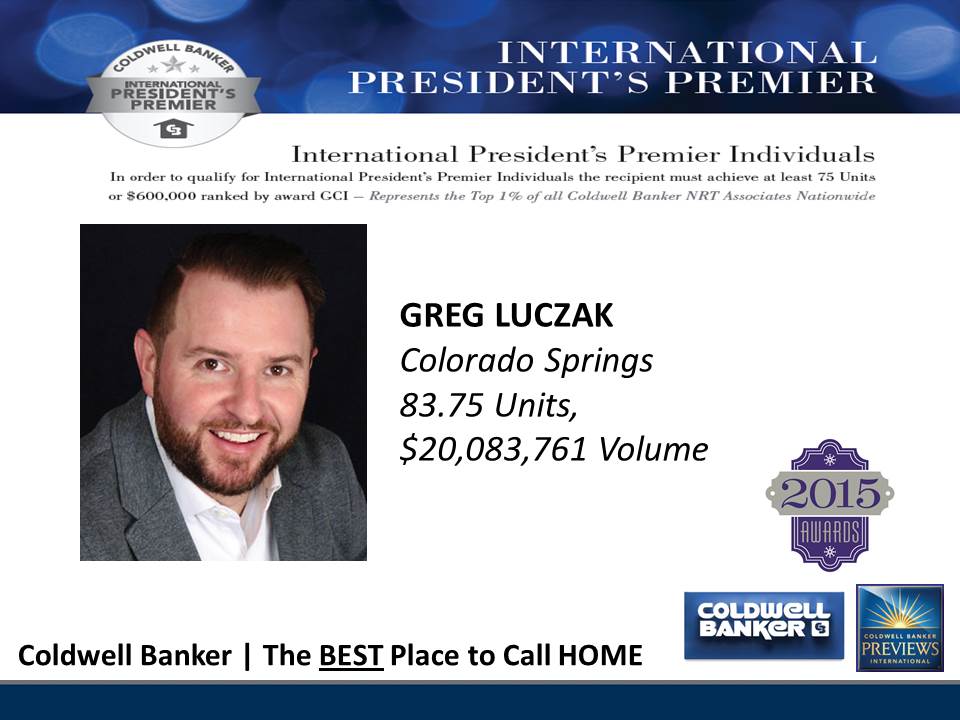 Independent's Best of Colorado Springs Voted Greg Luczak
Greg Luczak, was voted by the people of Colorado Springs in the Independent's annual Best of Colorado Springs! Best of Colorado Springs is basically where people take the time to nominate who or what they believe should be in the running for the competition! Then the people/places that were nominated get to go in the running for the voting. By this time you the people vote on who you believe should be in the running and no thanks to all of you I won Silver. Taking home the Silver award was a truly amazing feeling. I want to take the time to thank all of you that voted and who continue to support me! I feel nothing but love and appreciation for this city and the people in it! Thank you Colorado Springs!

Greg Luczak: Re-Thinking Real Estate, One Home at a Time
When I started my post-education career I worked in marketing and graphic design. I have worked with several companies and have marketed several different products. I found my way in Real Estate working as the Marketing Director for a real estate company and went into the position with a singular mindset: "Just because it's the way everyone does it, doesn't mean it's the right way". I have been accused of thinking outside of the box, but because I never worked in real estate previously, I contend that I never had a box. This thought process has taken me from that position to starting my own business, and my mindset has not changed.
Please feel free to contact me for a totally free consultation and to find out what creative and innovative ways I am employing to Re-Think Real Estate, One Home at a Time.